Cubic Foot - Fine Bark
Our fine grade Douglas Fir bark. Great for orchids and Bonzi, now in a serious quantity. This is a cubic foot box holds just over 28 litres. It will let you re-pot about 30 plants in our 5 inch pots depending on the root mass).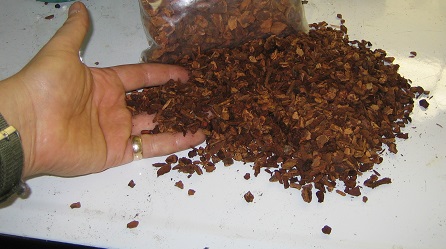 This potting material is recommended for fine rooted orchid plants and seedlings. Typical uses are Paphiopedilums, Phragmipediums and Pleurothallids which do not want to dry out completely between waterings When properly used, this medium can be maintained for up to 12 to 18 months before requiring replacement, depending on your watering patterns.
This bag will re-pot 4 five inch pots.


Please NOTE: Due to the organic nature of this product we cannot ship outside of Canada.
---
We Also Recommend
---